Main Content
Water: The Next Generation
First, there was chlorine. Then came salt. Now, there is minerals.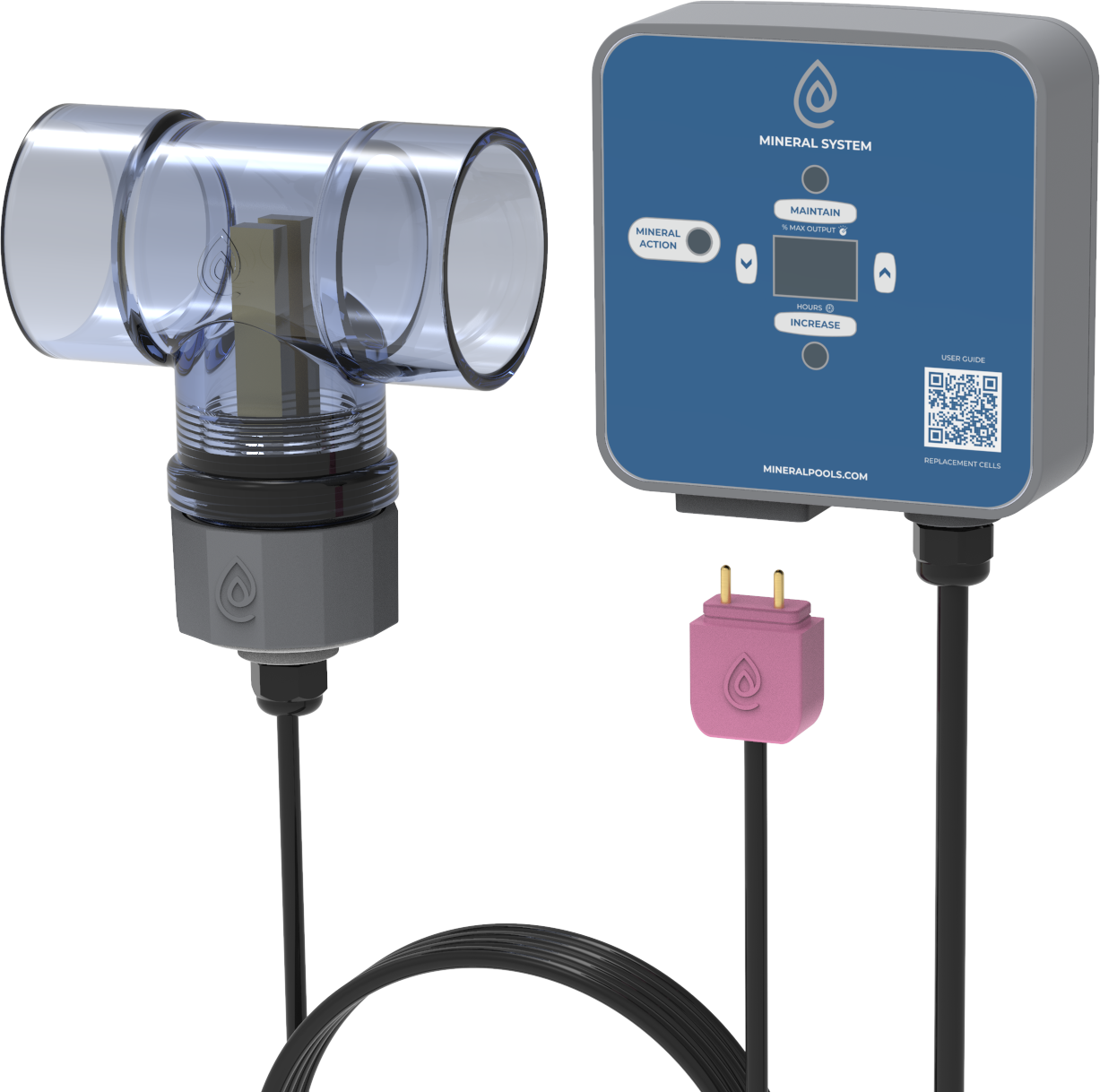 What does it do?
ClearBlue releases microscopic mineral ions that help control bacteria and algae in pools and hot tubs. This allows you to reduce chemical usage by 50-80%
Less Chlorine
Mineral pools have less chlorine than either salt or traditional chlorine pools. This means fresh smelling water that doesn't dry your skin or fade your swimsuits.
Less Maintenance
ClearBlue does most of the water care work for you. Pool equipment, surfaces and landscaping stay new longer
Lower Cost
The ClearBlue mineral system costs less than most other sanitizing systems. It also reduces the ongoing costs of maintaining a pool or spa.
More Fun
Spend less time fighting algae and balacing water and more time swimming and soaking.
How does it work?
The ClearBlue tee is plumbed into your pool or hot tub filtration system. The mineral cell is screwed into the tee and plugged into the ClearBlue controller. Minerals are released from the cell into the water according to the settings on the controller. The minerals build up in the water and prevent algae, bacteria and viruses from growing.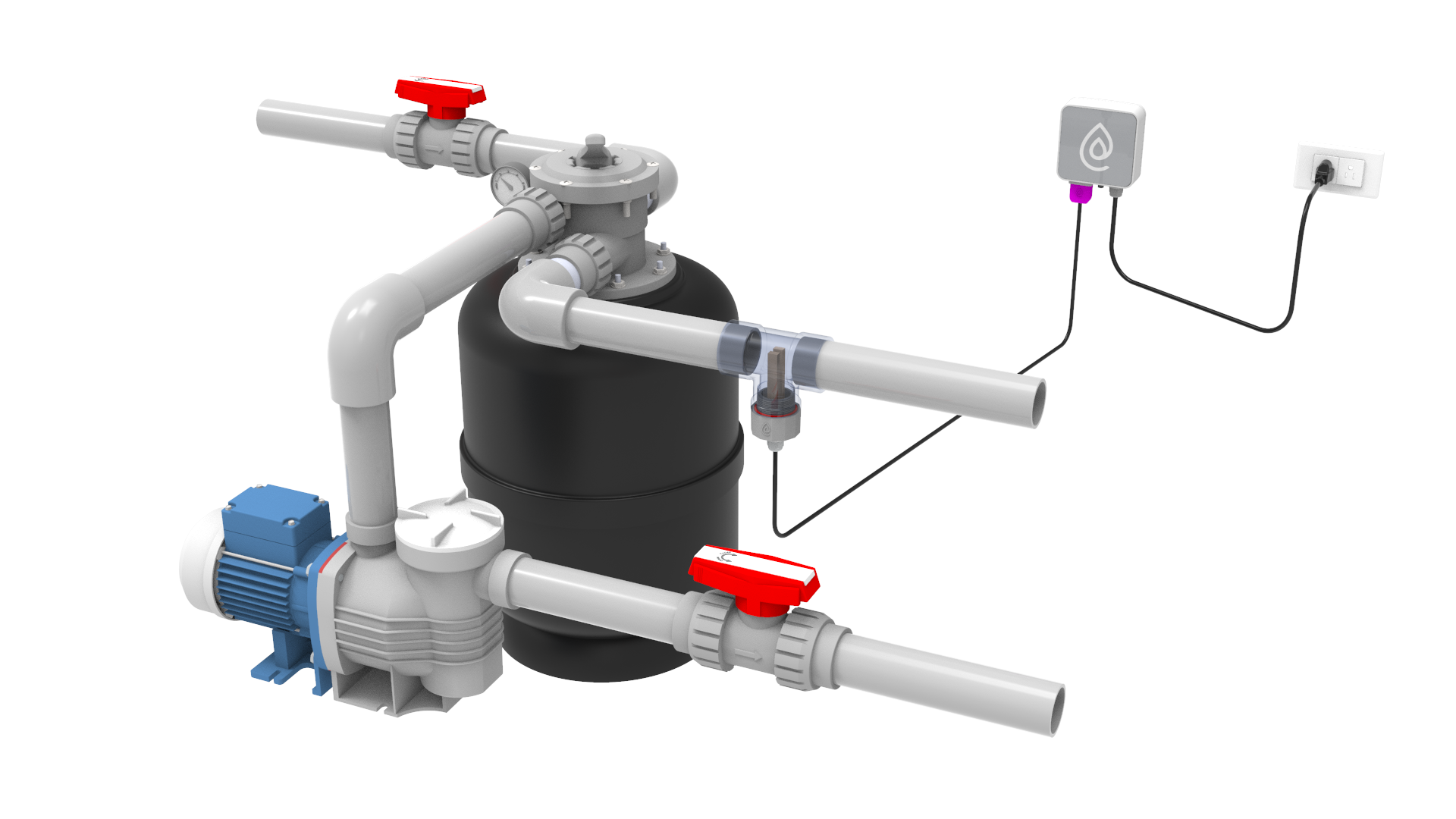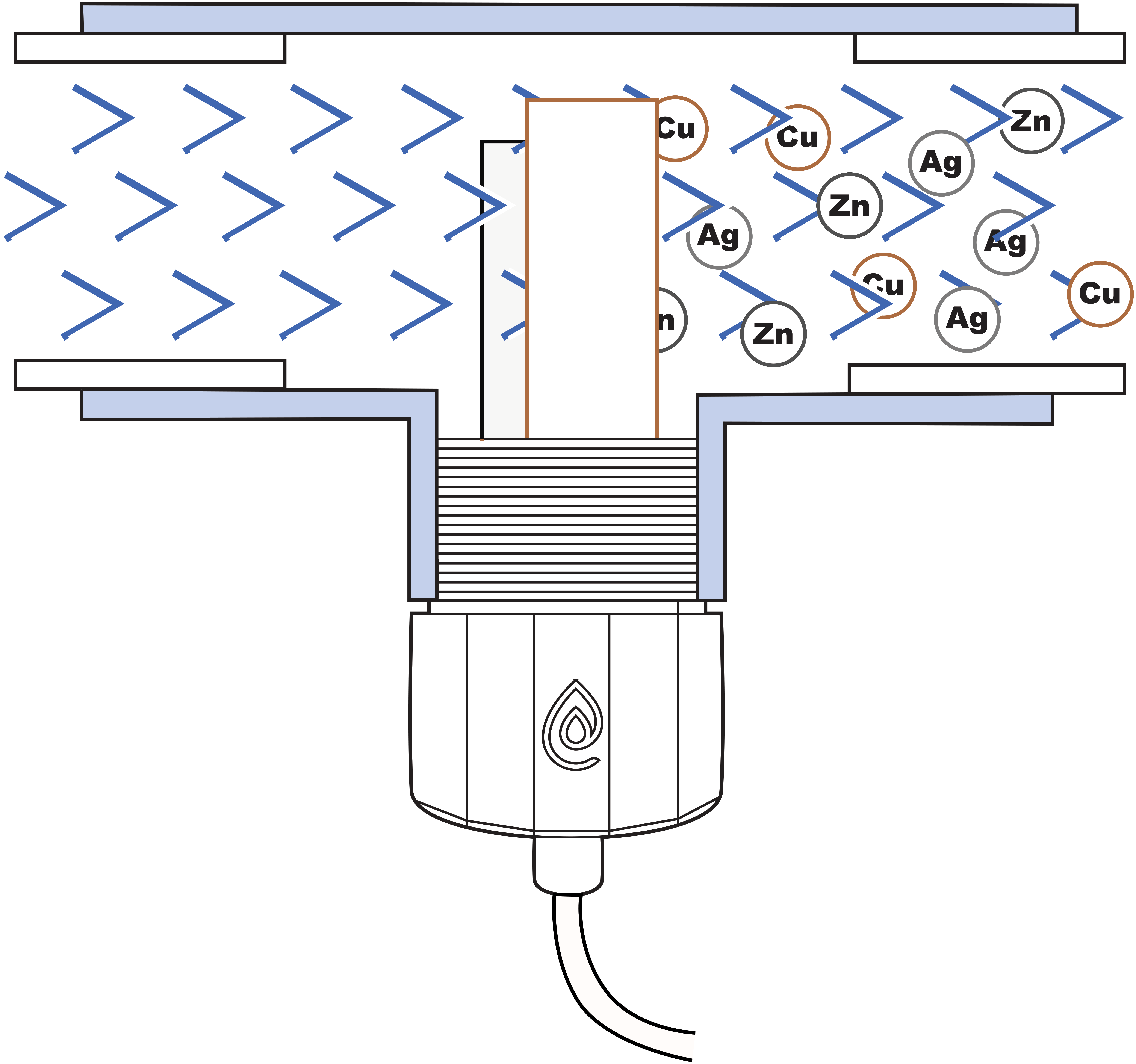 What our customers are saying
Frequently Asked Questions
Do I still need chlorine with the ClearBlue system?
Yes. Every swimming pool needs chlorine or bromine to help sanitize the water – even saltwater pools. ClearBlue allows you to reduce the chlorine to drinking water levels. This gives you the protection of a proven sanitizer without the downsides like smelly water and fading swimsuits.
Can I use ClearBlue with my saltwater pool?
Yes. You can upgrade your saltwater pool to a mineral pool by adding a ClearBlue system. You can turn down the salt chlorinator to reduce chlorine output. This helps keep the pH in range and gives you more life from the salt cell.
How does ClearBlue compare with Ozone/AOP systems?
ClearBlue builds up a residual of minerals in the water which prevent algae and bacteria growth whereas ozone uses a gas to destroy microorganisms as the water passes through a chamber. Since the biggest battle in your backyard swimming pool is against algae and since there is nothing more effective at controlling algae than a mineral residual, ClearBlue is more efficient for most pool applications. However, many hot tub manufacturers recommend both ClearBlue and ozone for hot tubs.
How does ClearBlue compare with UV systems?
UV systems use UV light to slow the growth of microorganisms in the water. Water is treated as it passes through the UV chamber, so it takes a long time for the entire pool to be treated. Since there is no residual like the ClearBlue minerals, it is not very effective at controlling algae.
How does ClearBlue compare with mineral cartridges
Mineral cartridges that you plumb inline or drop in the skimmer also use minerals to control algae. However, there is no way to control the mineral level so it's hard to keep it in the right range. Mineral cartridges have a set life regardless of the pool or hot tub size whereas with ClearBlue you get 100% of the life from the cell with every application. You can also see the cell through the tee and gauge exactly how much life is left – like the battery on your cell phone.
How does ClearBlue compare with solar ionizers
ClearBlue is hooked into your plumbing and is powered from your main power. This means it's always working at the optimal level, whereas solar ionizers depend on getting enough sun. The ClearBlue cell is self-cleaning whereas you have to clean the solar ionizer cell weekly.
Why is ClearBlue more expensive than other ionizers?
The ClearBlue controller uses proprietary technology to guarantee a constant output to the cell, regardless of cell life or water chemistry. Cheaper ionizers do not have this feature so you have to constantly adjust the water chemistry and turn the levels up or down as the cell wears down to keep the levels consistent. We also use the purest silver, copper and zinc in a proprierty blend designed to maximize results whereas cheaper systems use copper only with varying purity.
Will ClearBlue cause staining?
No. Some ionizers are not regulated well so mineral levels go way higher than necessary. Combine this with poor water chemistry and you can get colorations in the water that lead to stains. With the precision of the ClearBlue controller and our proprietary mineral blend, staining has never been a problem in 20 years of business.
How long does the mineral cell last?
The cell that comes with the system lasts 6 months on average in a pool and 2-3 years in a hot tub. In pools, the first cell goes quickest because it needs to ramp up the minerals. Ask your retailer for your replacement cell options.
How long is the warranty?
ClearBlue manufacturers several brands of ionizer and the warranty ranges from 1 year to 6 years. With every model, your warranty doubles if you register it.
90 Day Gaurantee
Give it a try
We were the first company in the industry to offer a 90 day trial period.