Main Content
Water: The Next Generation
First, there was chlorine. Then came salt. Now, there is minerals.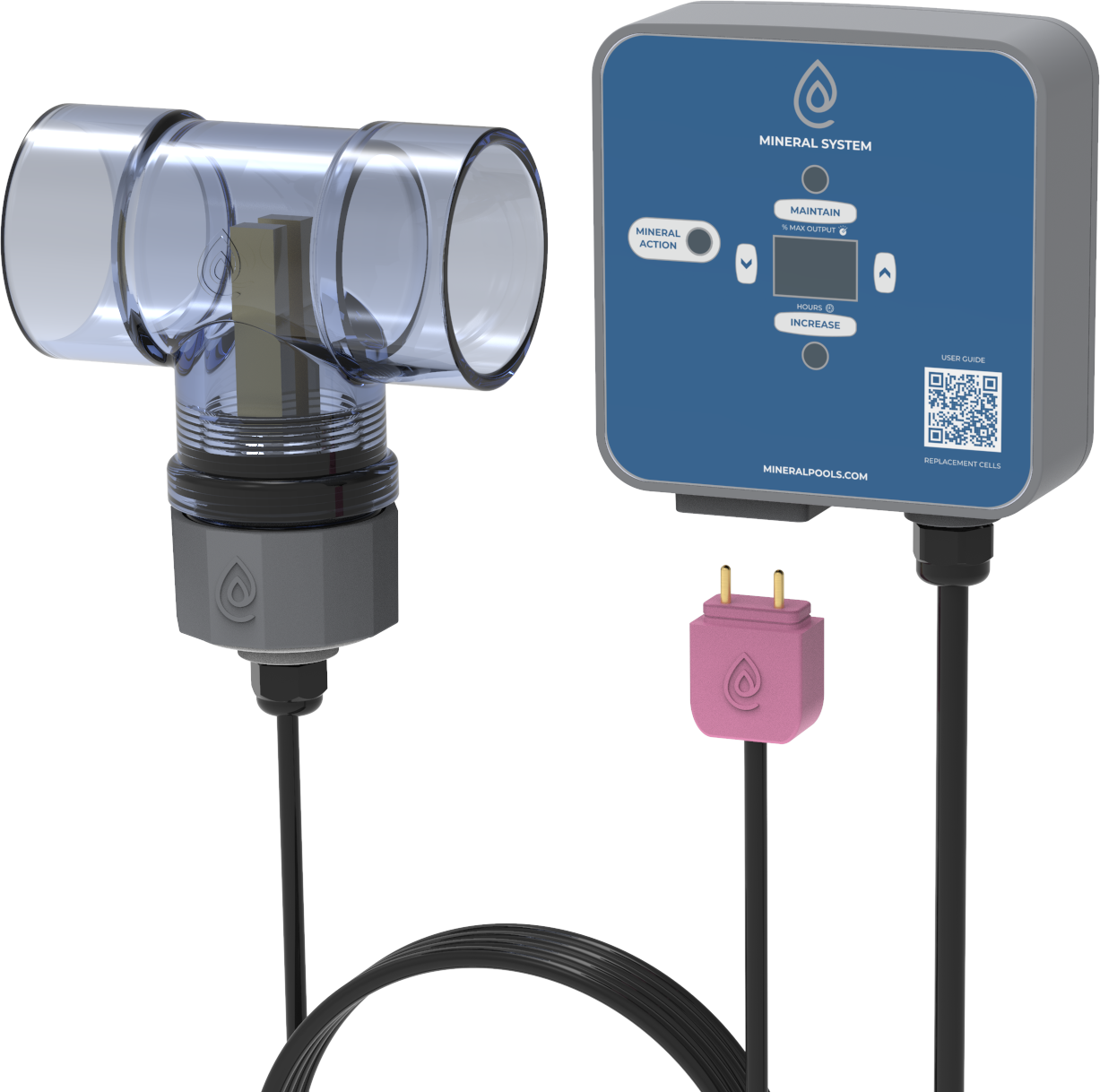 What does it do?
The ClearBlue system releases microscopic mineral ions that help control bacteria and algae in pools and hot tubs. This allows you to reduce chemical usage by 50-80%
Less Chlorine
Mineral pools have less chlorine than either salt or traditional chlorine pools. This means fresh smelling water that doesn't dry your skin or fade your swimsuits.
Less Maintenance
ClearBlue does most of the water care work for you. Spend less time balancing chemicals and more time enjoying your pool.
Lower Cost
The ClearBlue mineral system costs less than most other sanitizing systems. It also reduces the ongoing costs of maintaining a pool or spa.
Sign up for our mailing list
One email per month. Unsubscribe any time.
Frequently Asked Questions
Do I still need chlorine with the ClearBlue system?
Yes. Every swimming pool needs chlorine to help sanitize the water – even saltwater pools. ClearBlue allows you to reduce the chlorine to the level allowed in drinking water.
Can I use ClearBlue with my saltwater pool?
Yes. You can use a salt chlorinator to generate the small amount of chlorine needed for your ClearBlue mineral pool. However, there are some risks associated with saltwater pools, so make sure you research those.
Why is ClearBlue only available from a few retailers?
After almost 20 years in the industry, the ClearBlue creators have found the best retailers in the industry who can offer the service we expect.
Will ClearBlue cause staining?
No. Some ionizers or mineral systems on the market can cause the mineral level to go so high that it collects on surfaces which could lead to stains over time. With the precision of the ClearBlue controller and the trade-secret mineral mix, staining has never been a problem in almost 20 years of business.
90 Day Gaurantee
Give it a try
We were the first company in the industry to offer a 90 day trial period.