ClearBlue Mineral System
You have discovered the natural way to maintain crystal clear water in pools and hot tubs. Learn more here.
Flashing Red Light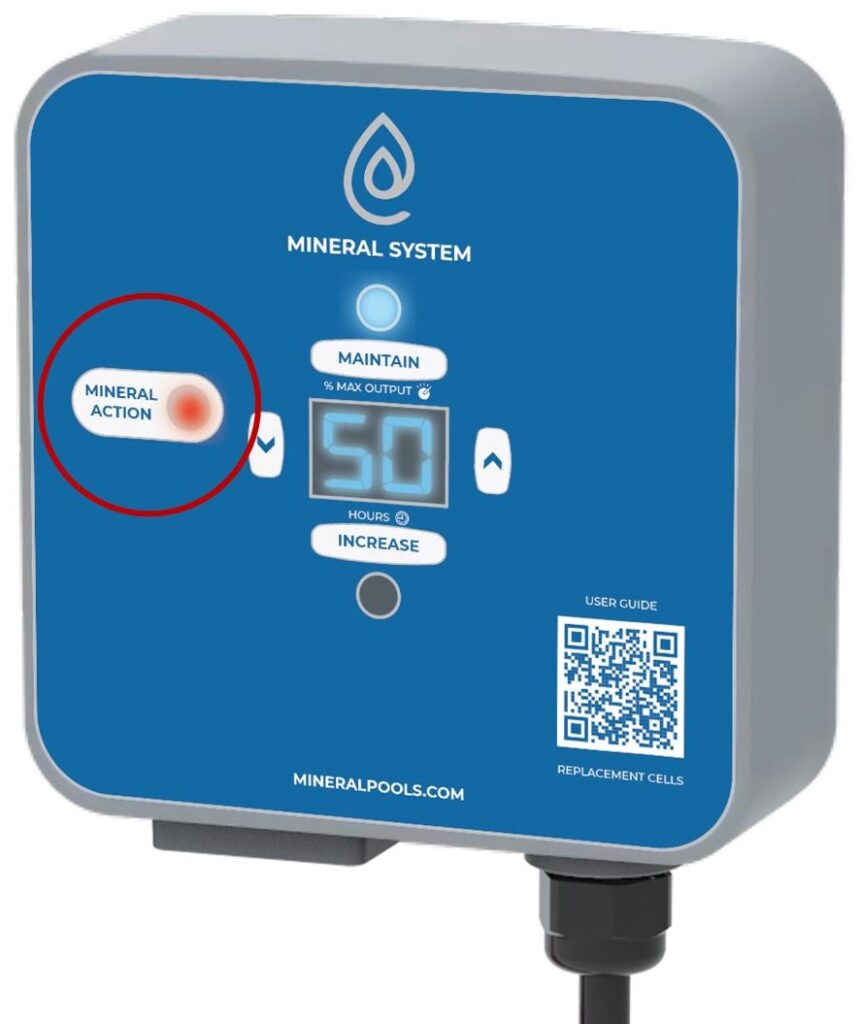 If you have a flashing red light 'Mineral Action' light, it's time to change the mineral cell. You can buy the cells at your pool store, or on the link below. The new cell comes with instructions on how to change it.
Replacement Cells
For the latest options and free shipping, get replacement cells here.
Warranty
Don't forget to double your warranty to 4 years by registering here.
Setup
To set your system and mineral pool up, check out the quickstart guide.
For all the details, download the Operating Manual
Maintenance
Keep an eye on the mineral cell. It needs to be changed every 6 months or so. You can pick up a new one at your ClearBlue retailer or order here.
Troubleshooting
Help: If you're having trouble, check out our help page.
Warranty: For warranty claims, file here.